Dr.-Ing. Madlen ULLMANN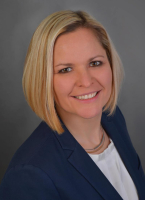 Technische Universität Bergakademie Freiberg, Germany, EU
At the METAL´19 conference Madlen Ullmann will present a plenary lecture.
Dr.-Ing. Madlen Ullmann (born 1982, married, two children) is a research assistant and head of the Working Group "Light Metals" at the Institute of Metal Forming at the Technische Universität Bergakademie Freiberg. She studied materials science and technology in Freiberg, specializing in forming technology, where she earned her doctorate with a thesis on "Recrystallization behavior of twin roll cast and annealed AZ31 strip during hot rolling".
Her research focuses on technology development for the production of semi-finished products (hot rolling, forging) of light metals, primarily magnesium and aluminum alloys and the experimental simulation of metallic materials to describe the forming behavior and microstructural changes as well as the modeling of these properties. In addition, the support of students in teaching is the focus of her tasks.